Thessalonika, the capital of the Roman province of Macedonia, was a port city strategically situated on the Egnatian Way, the main transport link between Rome and the eastern part of the empire. It was an important trading post in Greece, second only to Corinth.
Evidence of its cosmopolitan nature includes an Egyptian settlement, a strong Jewish presence, and a Samaritan community in the city. Religion was a part of everyday life, and so worship of all manner of gods and goddesses thrived. There were also schools to learn philosophy, travelling preachers, and synagogues for worshipping Yahweh.
Paul, Silas and Timothy arrived in Thessalonika in the year 50 CE. The account in Acts 17 indicates that they went to the synagogue, where Paul declared that the Jewish scriptures pointed to Jesus as Messiah (Acts 17:2–3). This stirred up antagonism amongst the Jews of the city (Acts 17:5).
Those who accepted Paul's message, realising that he was just recovering from the experience of prison in Philippi (Acts 16:19–24), sent him and Silas on to their next stop in Beroea after only three weeks in Thessalonica (Acts 17:2). Paul then travelled to Athens (Acts 17:15) and Corinth (Acts 18:1).
Little of this is reflected in Paul's letters to the Thessalonians, apart from a direct comment about his difficulties in Philippi (1 Thess 2:2) and some generalised references to the persecution he was suffering (1 Thess 3:4, 7). Although it is likely that Paul wrote letters before he had visited Thessalonica, none of them are known to us.
1 Thessalonians, dating from the same year (50 CE) as his visit to Thessalonica, is the earliest example of Paul's letter writing that we have. The letter itself contains no explicit indication of the time or place of its writing; tradition has it that Paul wrote from Athens, although it is more likely that he penned it in Corinth just months after his departure from Thessalonica. His visit was still fresh in Paul's mind, and he writes with love and concern for the community of believers that he left behind in Thessalonica.
It is obvious that Paul had developed a strong bond with this community, and he is anxious to keep in touch with them (3:5). The letter was in reply to what he had learned from Timothy about their recent progress (3:6).
In the opening thanksgiving of this letter (1:1-8), Paul characterizes the Thessalonians as undertaking a "work of faith and labour of love and steadfastness of hope in our Lord Jesus Christ" (1 Thess 1:8). These terms summarise the key issues to be addressed later in that letter; all three return at 1 Thess 5:8.
Paul writes more about the faith of the Thessalonians at 3:1–10; he commends them for their love at 3:6 and 4:9–10, and prays for it to increase at 3:12. He strengthens them in their hope at 2:19 and 4:13–18. Also in the thanksgiving, he affirmed them for being "imitators of us and of the Lord" (1:6)—a central motif in Paul's theology.
At the point in the letter where we would expect the body of the letter to begin (2:1), Paul turns his attention to his way of operating whilst he had been with the Thessalonians (2:1–12). He feels the need to defend himself, pointing out that his motivation was not based on "deceit or impure motives or trickery" (2:3), nor did he speak "with words of flattery or with a pretext for greed" (2:5).
Rather, Paul undertook his task with deep-seated care (2:8) and purity of motive (2:10). He invokes the divine no less than nine times in twelve verses, proclaiming that his methods were "approved by God" and that he spoke "to please God" (2:4).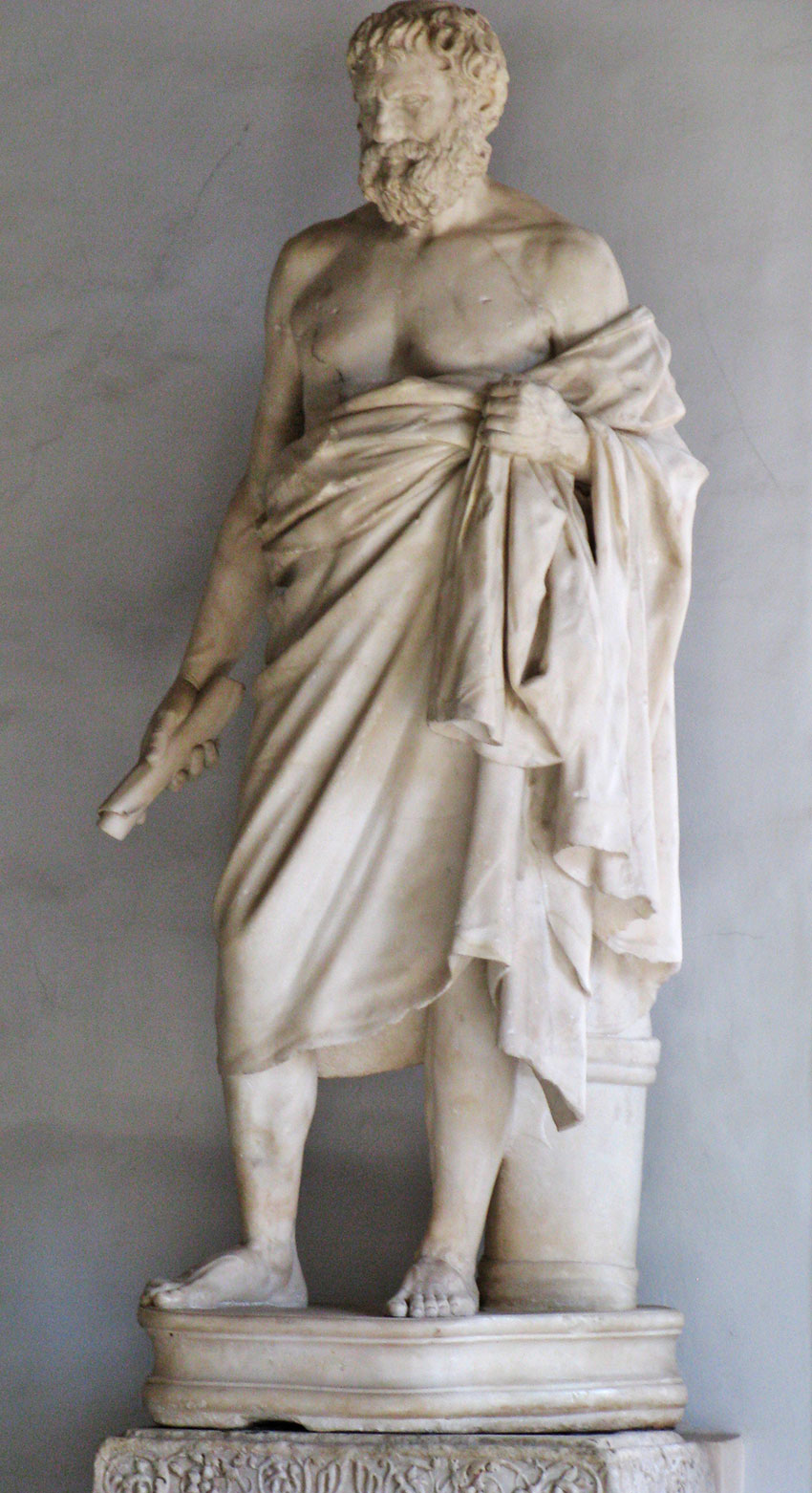 The language which Paul uses in this part of the letter is reminiscent of discussions of rhetoricians and philosophers of the time, a number of whom were accused of having base motives, an interest in self-promotion and a desire for immediate financial rewards! His itinerant way of life could easily leave him open to such a criticism. How Paul defends himself is similar to the way that the better class of philosophers and rhetoricians of the day tried to defend themselves.
See a good summary of Abraham Malherbe's analysis of 1 Thess 2 in this vein, at http://www.religion.emory.edu/faculty/robbins/SRI/Examples/textures/inter/echo2.cfm